Terms and Conditions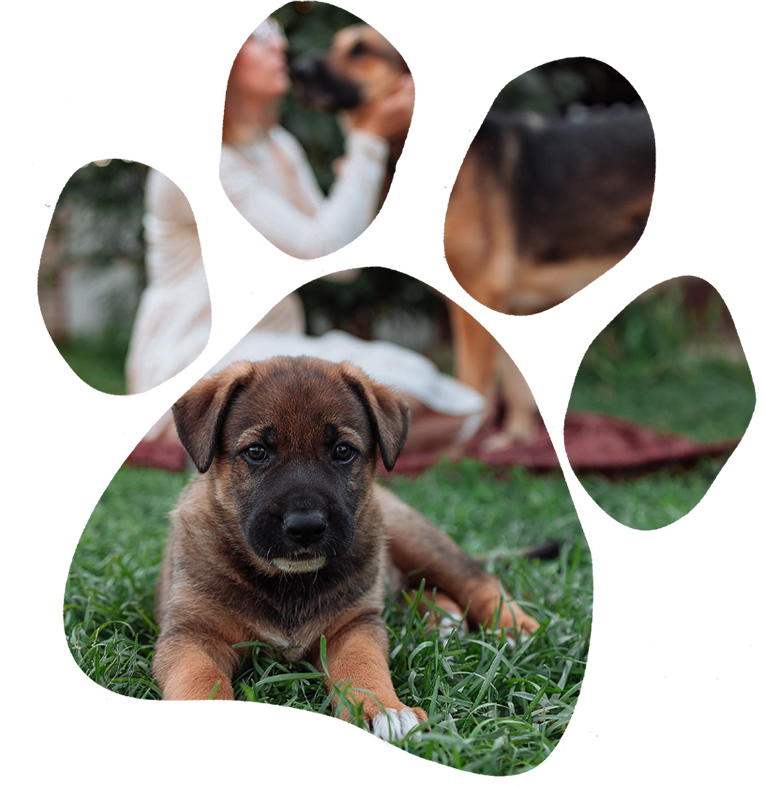 "Us/We/Our" refers to Microchipped
"You/User" refers to the User of the site
"Website" refers to https://www.microchipped.ae
Our website has been developed and gifted to the people and residents of the UAE in order to help individuals reunite with their pets should they be lost or stolen.
By accepting these Terms and Conditions, you can input your details and your pet's information into our database. If you do not agree to these Terms and Conditions, then please do not proceed to use our website or use our free service.
Microchipped operates under Microchipped FZE license no: 4306698
Microchipped, Business Centre, Sharjah Publishing City, Sharjah, UAE. Contact Number 05016225341
1.Registration
1.1 You agree that during registration, you are the legal owner of the pet for which the information is being registered.
1.1.2 You agree and understand by inputting your personal information details and pet information into our database and when submitting your registration details and personal and pet information, that your details will be held in a Microchipped database to achieve a Match with the end state to reunite you with your pet.
1.1.3 If you do not agree to our Terms and Conditions and in particular with 1.1.2 then please do not proceed to register on our website.
1.1.4 You have a choice when registering your pet details via your dashboard How to display your details if your pet is found with options to display your contact details to a finder of your pet. This preferred option of allowing your contact details to be displayed helps you get united with your pet extremely fast.
The alternative option is to allow Microchipped to handle the pet unification for you if you do not want your personal contact details displayed on a Match.
If you do not agree to one of these options, then please do not proceed to register - There is no other way for a quick reunification of your pet to you.
2.Fees
2.1 This is a Free Service website, for everyone - We do not charge a fee for registration.
3.Partners
3.1 Our website may contain direct links known as external links to other websites, these other websites are our preferred partners and are not associated with our website other than to act in the provision of an external link to their websites. We do not operate or own these external websites and are not under our control and these websites are not owned or maintained by us. We are not responsible for the content of such websites. We hold no liability arising or resulting from you using these links to these external websites or the actual websites.
3.2 Users, whether registered or not and who purchase through our partner website links, understand that further communication regarding the product must be made directly through that organisation. We only provide these links to facilitate a service between our registered and non-registered users and as a neutral venue.
4. Liability
By accepting our Terms and Conditions, you agree to the following:
4.1 You agree, that Microchipped and the information and services contained within it are provided free of charge, we will not be liable for any loss or damage of any nature as you have the choice to accept or not accept these Terms and Conditions upon registration.
4.2 You agree, that Microchipped will not be liable to you in respect of any business losses, including (without limitation) loss of or damage to profits, income, revenue, use, production, anticipated savings, business, contracts, commercial opportunities, or goodwill.
4.3 You agree that www.microchipped.ae will not be liable to you in respect of any special, indirect, or consequential loss or damage using our free services.
5. Privacy Policy
5.1 We take your privacy very seriously. We only use the details that you provide us to provide a free service to you. We do not give any personal or pet information/data to any third party.
5.2 Please read our Privacy Policy carefully as this explains how we will use the personal data you supply to us.
5.3 Please note that correspondence whether written or verbal to us may be recorded for training and monitoring purposes by us.
6. User Responsibilities
6.1 The content and software of our website are the property of www.microchipped.ae, its sponsors, partners, and affiliates, and are protected by international copyright laws. Users may not reproduce, distribute, download, display, post, transmit or copy the material of any of our websites or our partner's websites in any form or by any means for commercial use without our permission from us or our partnership. Users must not use the content for any unlawful purpose.
6.2 If you believe that, your login details have been compromised, registered users should reset their password and notify us of the incident at [email protected]
6.3 We reserve the right to immediately terminate a user's account and access to our website and remove their data from our database if the Law, or if our Terms and Conditions have been violated.
7. Amendments to our Terms and Conditions
7.1 Registered members will be notified at least 3 working days by their email that they provided during registration if our Terms and Conditions are to change.
7.2 For the benefit of non-registered users we will also display a notification on our website should any of our Terms and Conditions are to change and the date in which they come into effect.
8. Complaints
8.1 We take any complaint about using our free service very seriously. We will investigate any complaint made against us within 7 business days of the complaint being made. If you have a complaint against the free services that we provide then please email [email protected]
9. Data Portability
9.1 If a registered user wishes to migrate data held by us either for personal use or for any pets that they have registered with us, and as the registered legal owner of the pet(s), to another UAE-compliant microchip database, then, we can do this for you free of any charge. Any request must be sent via email to [email protected] we will respond within 7 business days of your request.
10. Change of Pet Ownership
10.1 As the legal owner of the pet that has been registered with us and as the registered user you agree on the transfer of your pet to another person that you delete your pet's information from our database and make the new legal owner aware of our services so that they can make use of our free service.
11. Legal
11.1 Our website and its contents, the services that we provide, described, or supplied to our users are pursuant to, the same as the terms in which we operate. The terms of any such provision shall be governed only by Law and the Courts of the United Arab Emirates which shall have exclusive jurisdiction over any claims/disputes arising in relation thereto.
If you have any other queries, please email us at [email protected]
12 Gift Vouchers
12.1 Our virtual gift vouchers allow our users to contribute towards our Trap Neuter Return (TNR) program. This allows us to help the stray animals of the UAE to have a fighting chance amongst the community and relieve the financial burden of all the good people who are currently engaged with TNR. All funds less for PayPal transaction fees from the sale of our virtual gift vouchers are utilized in our TNR program.
Please note our Gift Vouchers are Virtual - You will not receive an actual gift voucher, however, you will receive a sales transaction invoice from our payment provider PayPal.
13. Unsubscribe
13.1 You can unsubscribe from our free service at any time. Please email [email protected] to unsubscribe.
14. Microchipped Sponsored Adverts – Find a Pet
14.1 Please ensure you check the details of the Missing Poster details generated before submission. Microchipped can not be held responsible for any mistakes or omissions that you may have created during your missing poster generation.
14.2 We offer a Free Plan option as well as paid-for options as indicated in our Plans. Please note, Microchipped reserves the right to change the pricing of these plans without notice.
14.3 Once your paid-for sponsored advert is generated, set, and paid for, please note we can not offer a refund including a partial refund whether your pet is found by using our sponsored advert service or not. This includes whether your pet was found on day one or day fourteen depending on which plan you decide to use.
14.4 Our Free Plan is offered so you can use the generated Missing Poster to use across your social media feeds. Please note, Microchipped does not do this for you, and we do not post to Microchipped social media feeds as part of this free plan.
14.5 Paid-For Plans include a service that Microchipped offers to spread the word about your missing pet across many social media feeds including Microchipped social media feeds. We can not guarantee that your sponsored advert will find your pet, but we will endeavour to help you find your pet using all the resources available to us.
Paid-For adverts run in the background to our social media feeds giving the sponsored advert the best exposure to potential finders within the radius you have paid for and provided during your sponsored advert generation.
14.6 If you do not want your personal phone number or email address on your Missing Poster to be displayed, then all adverts will be set and defaulted so that any finder of your pet will either email or message Microchipped on your behalf. Microchipped will then contact you, using the details that you have provided during your Missing Poster generation.
14.7 No matter which plans you use, your Missing Poster will also be emailed to you so you can use it across your social media feeds.
15. Microchipped Pet Tag
Microchipped Pet Tags are designed to get you reunited with your Pet quickly. Simply register your pet and add the pet tag number during the registration process. You are now doubly protected if you have registered your pet's microchip number and its pet tag number.